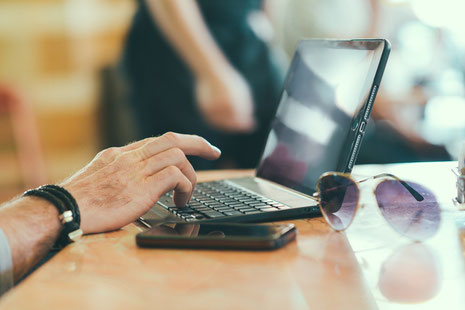 The world has become rather competitive, and it has become incredibly important for you to do all you can to stay ahead of the competition. One of the best ways of doing the same is by making sure that you are in touch with the latest developments in the field, and by making sure that your skills are finely honed on a regular basis. By joining business courses online with The Salesmasters, you will be able to do all this and some more!
Why Choose Business Courses Online?
Are you passionate about business, but haven't had the chance to get a specialization in the same? Are you a businessman who wants to keep in touch with the latest developments and studies in the field? In either case, taking business courses online from a trusted online training provider, such as The Salesmasters, might be the best option for you. You will be able to study from the comfort of your home, and you would be able to save on the travel time as well. Thanks to online portals, you will be able to interact with your instructors and peers on a regular basis. Moreover, taking an online course, such as certificate II in business, means you will not have to quit your job, or sacrifice on any of your activities just because you're studying.
Why Choose The Salesmasters for Certificate II in Business?
At The Salesmasters, you can access some of the most carefully structured and cutting-edge business courses online suitable for both entrepreneurs and students who are trying to pursue online education. We make sure that our platform and our courses are designed in such a way that our students get all the theoretical knowledge they need, but also learn how to apply them in real life and practical situations. After all, our primary purpose is to make sure that our students are prepared for success.
No matter which one of our courses you choose, you will definitely be happy and successful in your life. Do get in touch with The Salesmasters immediately, so that you can set off on the path towards success!