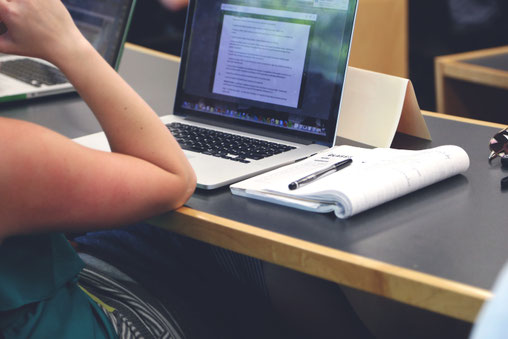 Short courses are a fantastic way to sharpen your mind you're your skills.
Albert Einstein once said: "Once you stop learning, you start dying."
No matter how far you are in your career, or how many years you have been doing the same thing, short courses can be beneficial for a number of reasons.
1) It enhances your capabilities within your existing role as well as improves your career and promotion prospects
Maybe you need to learn new skills or maybe you are just looking to formalise those skills with a short course qualification. Either way, employers both present and future will appreciate your commitment to continual improvement and education.
Courses in sales and marketing or leadership and management can help move you into more specialised, or more senior, positions within your organisation.
2)     2) It keeps you interested (and interesting)
Perhaps you are feeling a little dry or jaded in your current role? Learning new skills can be a great way to keep your mind active or improve your skills with the view to taking on something new.
Courses in areas of self-development, such as personal skills, including workplace communication and conflict resolution, can make you the ideal candidate for a higher role in your workplace. As an employer, these courses can help you effectively deal with employee issues and workplace relation.
These skills can also easily be transferred to other roles should you decide to move on.
 3) It can formalise your experience
Many times we find that a certain role leads to added responsibilites in areas we are not necessarily trained in.Undertaking short-courses can be a great way to formalise this on-the-job training at a fraction of the cost of longer courses or qualifications.
Short courses allow you to gain the theoretical knowledge, learn new methods and have your experience recognised. They are also convenient, practical and relatively cheap.
The possibilities are endless to what you can learn and the benefits that come with it.  Our courses are either half or full day are just $99 each.
To find out more about how a short course can improve your career, contact the team at Australian Sales Masters Training today. 
Photo Credits:  Pexel