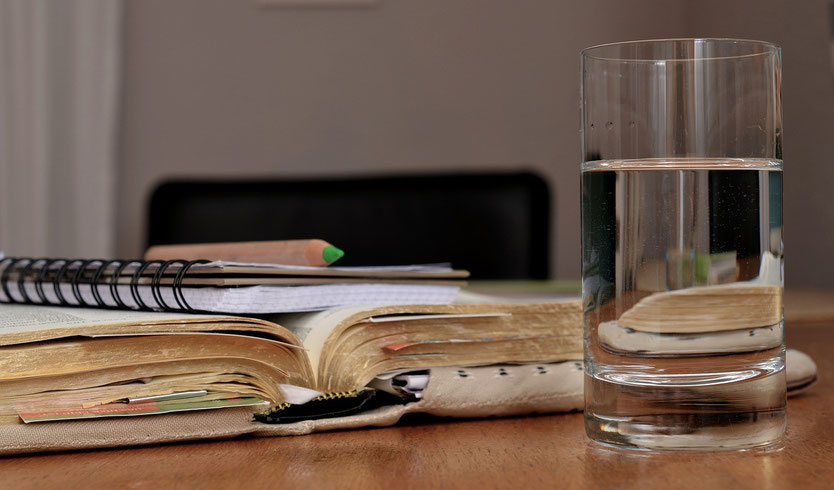 The accounting professionals in Australia would readily agree that accounting is among Australia's fastest growing occupations. Many people regard accounting professionals as being a cut above the rest. However, it takes a lot of sweat and toil before you can become a successful accountant. For starters, you will need many accreditations before you receive that elusive interview call from a top notch accounting firm. This is quite the opposite when it comes to various other careers.
For instance, many real estate professionals often commence their careers with nothing more than a few real estate licence courses online. Once they acquire the necessary licences, these individuals can function as real estate agents in their states. Thereafter, they will simply need to keep their brains keyed in to all the latest trends and developments in the field. Occasionally, they might need to augment or upgrade their skills with a few courses.
The Skills Needed for Becoming a Successful Accounting Professional
However, accounting professionals will be aware that they cannot take things as lightly. Throughout their careers, they will need to keep upskilling themselves. This would enable them to keep abreast of the latest developments and practices in their chosen field. Therefore, it might appear that a career as a chartered accountant is both lucrative and promising. However, the path leading to it can be quite arduous.
Many people might feel that a passion and an inherent ability for working with numbers is one of the biggest skills you need to become a chartered accountant. To an extent, this is true. Accounting professionals spend a considerably part of each day dealing with facts and figures. However, these individuals also need to possess an eye for detail and a strategic mindset. They must know how to solve problems and communicate with their clients effectively.
Is it Worth the Effort Taking Accountancy Courses Online?
Increasingly, the value of online courses is gaining in prominence. With several candidates often competing for one position, employers often base their final decisions on a few parameters. In many cases, the choice often boils down to the candidate who is more experienced and qualified (in terms of certifications, accreditations etc).
Typically, having a degree in a finance-related field is only the first step towards a career as an accounting professional. You will need to augment that with your experience as a finance professional. However, while working in an accountancy firm, it is unlikely that you will get the time you need to upgrade yourself. But, you will need to keep yourself updated with the latest developments in the field. Therefore, the best way to build up an impressive array of credentials lies in taking various accountancy courses online.
Accounting and bookkeeping are two of the most critical professions in any organisation. This is why many accounting professionals will remain hard-pressed for time. As a result, they will hardly have the ability to sign up for regular courses from the best accounting institutes. However, they will readily acknowledge that education is a continual process. Therefore, they will take online courses for building their credentials as financial experts par excellence.
It is worth noting that some of the best accounting institutes in the country offer online courses. Thus, many accounting professionals take these courses to enhance their accounting credentials. Typically, they take online courses because:
They realise that companies and organisations are constantly on the lookout for competent and qualified accountants
They want to back their existing qualifications with additional qualifications that will in turn, boost their careers
They can study from the comfort of their homes and at a pace they're comfortable with, away from the stress and anxiety of the workplace or the educational institute
Many online training institutes offer a plethora of real estate courses online. However, not all of them offer the best value proposition. Only a few courses equip individuals with the abilities and skills needed to work competently in the industry. Similarly, not all online accounting courses are alike. A casual search on the internet will yield numerous results. Therefore, you will need to select wisely. This would enable you to get the best value for your money. It is worth noting that your career depends on the amount of time you invest in evaluating the courses on offer.
To ascertain the best course on offer, consider:
Picking the course that scores high on popularity with experts in the finance and accountancy professions
Selecting a course that follows a thorough learning process
Picking a course after ascertaining the number of students who have signed up for the course, including students who are already professionals in the field
Selecting a course that is valid internationally
Picking a course that imparts training on a wide range of skills and knowledge relevant to almost any accounting firm or business, and not a course that imparts specialisation in a few select areas
Choosing a course that enables you to achieve competency in real accounting-related work
Picking a course that provides effective support services to students e.g. a range of exam centres, dedicated tutors etc.
Selecting a course than enables you to focus on the training while managing your full-time or part-time job
Selecting a course from a training provider that focuses on professional ethics as well as excellence
Are You Looking for the Best Accounting and Real Estate Courses in Sydney?
When you want to boost your qualifications with an online course, you need the best provider of online training courses in Australia. In this regard, the Australian Salesmasters Training Company is the best in the business.
We offer training courses for a wide range of industries, from real estate to finance. Our team of accredited facilitators offer a variety of innovative products and services to our clients. These experienced trainers deliver modules based on your requirements. Typically, they conduct these courses in-house, at public venues, via distance learning or even via e-learning.