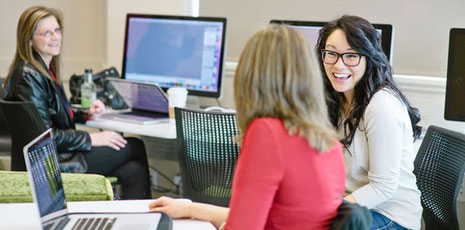 Retail management is one of the most lucrative and dynamic fields around, and choosing retail management training online is all you need to open the floodgates of highly rewarding career opportunities for you. That fact that you don't even need a college degree to start retail management courses online makes it even more attractive to the individuals throughout Australia. What's more, with top-notch retail management training available online, you can easily learn the ropes of retail industry without even leaving your current job. No doubt, retail management is a challenging job, but if you are properly trained, there's no dearth of lucrative career opportunities waiting for you.  
What You Will Learn In Retail Management Courses Online?
Retail management is all about becoming proficient in the art of dealing with all types of people.  So, one of the first things that an effective retail management training online will teach you are the proper communication skills required for the job. Apart from good communication, this type of training also imparts leadership skills to the students. These skills help a retail manager to successfully lead the team, motivate the team members and remain calm in even the most nerve-wrecking situations. After completing retail management training online, you can expect to become an expert in problem solving tactics, multitasking and successfully manage a retail store or even a retail chain. 
Retail Management Training Online - A Better Alternative to a B-School
Firstly, it's really hard to find a B-school that can provide you comprehensive knowledge and understanding of retail management. Even if you succeed in finding a B-school that can offer you these courses, there are high chances that you'll end up studying a lot of unnecessary stuff during the first year. Secondly, joining a B school is an expensive proposition, and requires a lot of time to complete all the courses in the given time frame. 
On the other hand, retail management courses online are designed with a focus on imparting in-depth knowledge just about the retail management.  Most of these are short-term courses, so you can land a great job and start applying the learned principles in a very short time. In addition, content of various retail management courses online is highly focused and can be readily applied in the real world situations. 
In this ever changing economy, probably the best way to secure your career is by taking highly sought-after online courses in your preferred field. The Sales Masters is the premier online provider of quality educational and financial services in Australia. For further information about retail management courses online, direct your questions to our support services at The Sales Masters.