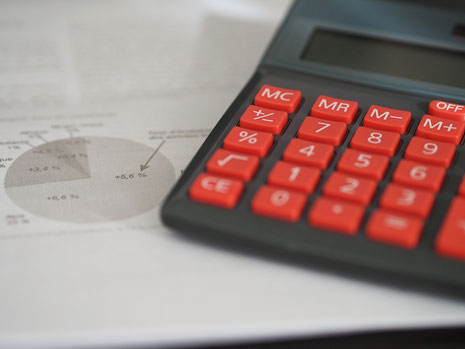 Quite a number of people find themselves at sixes and sevens when they reflect on their career options. A vast majority of professionals want to put their careers into the fast lane. Yet, they don't know how to achieve this objective. This is especially true for professionals in competitive fields such as finance, healthcare etc. These fields typically witness a lot of competition. As such, several candidates typically compete for any situation available. In this scenario, if you're looking to steal a march over your colleagues, you need to arm yourself appropriately. This involves taking the financial services training courses that could help you gain an edge over other individuals that have the same set of skills and qualifications.
How Financial Services Training Could Give Your Career a Fillip
To get a good job in the world of finance, you'll need to be a well-rounded finance student. Oftentimes, selecting the right financial services courses can make your job easier. By selecting the right course, you'll be able to acquire all the fundamental knowledge needed in the domain. Moreover, the right curriculum could help you impress your supervisors with your acumen and skills.
Some of the most popular financial courses offered these days include:
Accounting courses online that cover various financial reports, financial transactions etc.
Mathematical courses that help you to acquire problem solving skills for managing the stock market and,
Economics for understanding how large and small businesses function
The right course could help you develop your decision-making, teamwork, problem solving and communication skills. These skills would complement your financial knowledge, thereby enhancing your profile in the eyes of your supervisor.
Are You Looking for the Best Business Courses Online?
Increasingly, the corporate world is showing a preference for individuals who can demonstrate the ability to upgrade themselves while managing a full-time job. Admittedly, this is not easy. But, this also serves to separate the grain from the chaff. When you need the best financial services training courses to give your career the impetus it needs, rely on the specialists in financial training. The Australian Salesmasters Training Company offers training courses for a diverse group of industries. In addition, we offer a variety of innovative products and services to our clients too. Our experienced and accredited facilitators can deliver modules based on various skills and techniques. Call us at 02 9700 9333 for more details today.