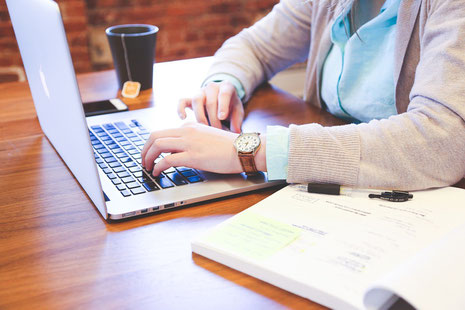 Real estate is a booming business – after all, they aren't making any more land. This, together with the lucrative income that can be had from this business, entices many people to become real estate brokers. However, before you can become one, you will need to obtain a license, and that can only be had by attending real estate courses. There are many schools that offer real estate courses in Sydney and other major cities, and some of them even offer the same course online. If you plan to take a course, consider doing it online. Why?
Flexibility
Online classes are completely flexible and can be done according to your preferred time. This is in contrast with the traditional mode of classroom learning. By taking real estate license courses online, you can easily design your schedule around your day job's schedule or household chores. You can choose to have your classes early in the morning, late at night, and any time in between.
Faster Completion Time
Real estate courses online can be completed faster than it takes to complete the same course in the classroom, with certain conditions of course. For one, if you are motivated enough to stay in front of the computer for long hours, then you can complete several modules in a day without any problem. Also, if you are a stay at home individual with countless hours to spare, then you can definitely complete the course in no time.
Convenience
Many people would like to take real estate courses, but are dissuaded from doing so because of the inconveniences it entails such as driving to and from the training school, adverse weather conditions, dealing with classroom distractions and so on. With real estate license courses online, you can enroll, take and accomplish the courses and required curriculum right at the comfort of your own home.
Reasonable Rates
Online courses for real estate are also often cheaper compared to the fees charged by a traditional school. There are many reasons why this is so, like the lower overhead costs for the school since they don't have to rent a large space for the classes for instance. The lower operating costs for the training school allows them to provide quality classes to their students at a lower price. Also, if you consider all your other expenses, you will come to realise that enrolling in a real estate course online is indeed cheaper – you don't have to pay for gas, babysitting services, snacks or lunch out, and other typical expenses.
Looking for a Training School that Offers Real Estate License Courses Online?
The above paragraphs outline some of the many benefits and advantages of taking real estate license courses online, because there certainly are more. However, before you sign up for any online class, you will want to make sure that the real estate license courses online that you intend to take are offered by a training school that is accredited and regulated by the proper authorities. If you are looking to improve your knowledge and skills with regards to real estate, feel free to contact us via our contact page or get in touch with us at 02 9700 9333.