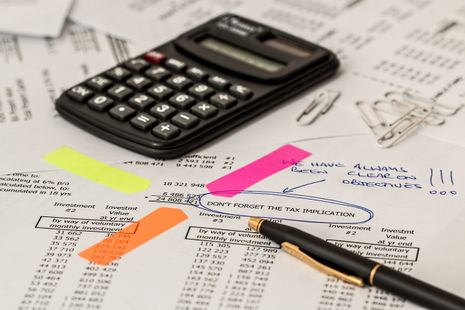 Quite a number of educational institutes across Australia offer an assortment of accounting programs. Some training institutes even offer accounting courses online. For students who aspire to give themselves a firm footing in the accounting industry, these courses are invaluable. Accounting is a vital and essential part of virtually all business establishments. Business entities exist for generating revenue and profits.
Enrol in Accounting Courses Online to Give Your Career a Fillip
Many individuals obtain accounting degrees from full-time courses. However, not everyone can accomplish this. The need to acquire experience or financial responsibilities often make people take up jobs, even while they continue to study. In addition, life at the workplace often doesn't provide many opportunities for professionals to bolster their academic credentials or qualifications. As such, many people rely on online courses to upgrade and upskill themselves. Oftentimes, these additional efforts become distinguishing factors that help give an impetus to the careers of many aspirants.
Accounting professionals typically compute and generate totals and balances. It is worth mentioning that the fundamentals of accounting remain the same throughout the world. However, different companies follow different methods of accounting. As such, accounting professionals needs to be fluent in as many accounting methods as possible. Moreover, accounting professionals need to ensure that they are proficient in numerous accounting activities such as:
Financial analysis
Auditing
Financial presentations
Financial management and,
Statistics
To be aware of all these aspects, people need to enrol in the right programs. This is why it pays to look online. Comparing the contents of courses and the qualifications of the trainers becomes much easier. As such, people can make informed decisions by selecting the best training provider available.
A number of training institutions throughout Australia offer accounting courses online. However, not all of them can give you the mileage you need. This is why students and professionals alike often pursue courses offered by the Australian Salesmasters Training Company. We specialise in offering high-quality tertiary education to our clients. For this, we focus on delivering innovative products and services that help our clients improve the performances of their employees and businesses. Our experienced and qualified training facilitators help individuals glean as much knowledge as possible. They help the learners apply their learnings in simulated environments. To know more, call us at 02 9700 9333.