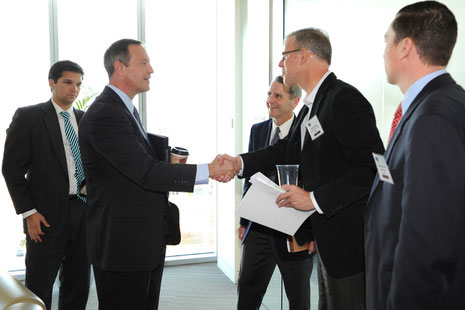 For many professionals, fast tracking their careers is not as simple as it seems. In many cases, people often take up jobs in any field to earn a living. Thereafter, they enhance their qualifications, acquire some experience and look for jobs in their desired fields. Similarly, many professionals put in their best efforts in their jobs. But, when it comes to moving to the middle management chain, they find themselves overlooked because they lack advanced diplomas of leadership and management. To remedy the situation, many people have begun looking at online training courses with favour.
The Importance of Advanced Diplomas of Leadership and Management
People are relying on diplomas and certificates nowadays. These enable them to brighten their career prospects. However, if you want to make the move from being a team member to leading or managing a team, the path is not as straightforward. This is why it pays to pursue a professional leadership course from a nationally recognised institute.
Advanced diploma courses of leadership and management focus on imparting skills that are necessary at the workplace. Each organisation will have different requirements for its leaders. As such, these courses help you learn and acquire an array of skills that will make you an asset in any organisation. Many of these courses typically impart skills such as:
Team leading
Mentoring and coaching
Team management
Human resources and,
Sales and management
By developing your skills in these areas, you could make your credentials more attractive to any prospective employer.
The Australian Salesmasters Training Company – One of the Best Places for Smart and Skilled Funding in NSW
If you want to climb the corporate hierarchical ladder quickly, you need to ensure that you stand out from the rest of your peers. One of the best ways to accomplish this is by taking various business and leadership courses. The Australian Salesmasters Training Company is a premier provider of tertiary education in Australia. We specialise in offering courses in a variety of fields. We remain committed to delivering innovative products and services to our clients. This enables us to help our clients enhance their performances as well as that of their businesses. Whether you need an advanced diploma of leadership and management or accounting courses online, we offer it all. Use our training courses for giving your career that much needed impetus. If you would like to inquire further, contact us at 02 9700 9333 or send us an email to info@thesalesmasters.com.au.