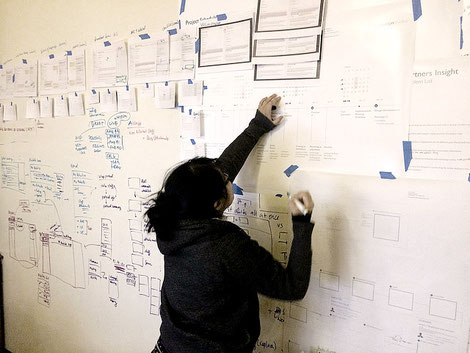 Diplomas of project management can be one of the best ways to gain access to a career in project management. Increasingly, project management is fast becoming one of the fastest growing fields of expertise. For the uninitiated, project management typically involves planning, organising and managing various kinds of resources to bring about the successful conclusion of the goals and objectives of a particular project. As such, project management is not merely about possessing comprehensive business knowledge. In many cases, it involves being well-versed in communications and various people skills as well.
Project managers focus on the timely completion of various projects. In particular, they focus on closing projects based on the project's specifications and within the prescribed budget. This field has become very popular lately. This is because project management is applicable in almost every industry today. But, you'll need to gain some experience before you become a project manager in a firm.
The first step towards accomplishing that goal involves taking training courses in project management. These courses will help you learn how to plan, control, execute and formally close a project. Many project management core competency courses will help you understand the value of budgeting, time and risk management. Some courses could help you learn strategizing and managing various kinds of projects. A few courses even help managers communicate effectively with the key stakeholders. This is vital for managing complex projects that involve massive budgets and various strategic risks too. Some institutes offer global management courses too. These courses enable learners to facilitate effective cross-cultural communication.
The Australian Salesmasters Training Company – Your One-Stop Shop for a Wide Range of Diploma Courses
Many people want to acquire the right qualifications. This has become a necessity nowadays. After all, you will probably end up spending the rest of your life working in the same field. This is why you need to obtain your academic credentials from a quality provider of tertiary education. The Australian Salesmasters Training Company is a top provider of a wide range of business courses. From diplomas of project management to real estate courses, we offer it all. A team of accredited facilitators delivers the training based on various specialised skills and techniques they possess. Thus, you'll receive the best attention and knowledge from various industry experts. Click here to view the courses we're offering.
Photo Credit: Flickr