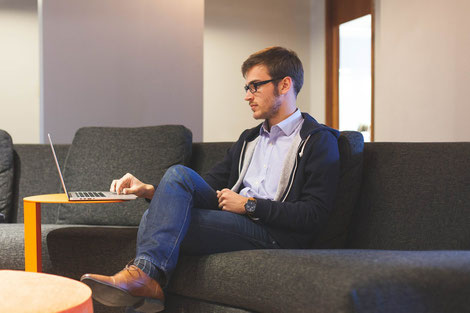 Currently, a number of institutes and schools across the country are offering an assortment of business management courses. This is because business management is a rapidly growing field. In addition, business management courses typically offer a lot of practical knowledge and skills that people can apply to a variety of careers. Whether you work as a business manager in a firm or set up your own business, you'll need to understand the various aspects that go into managing a business. By taking business courses online, you could enhance your abilities in your current profession. Alternatively, you could acquire new skills to branch out in a field of your choice.
What Makes Business Courses Online More Advantageous than Classroom-Based Courses?
In many industries, professionals need to keep themselves updated with the latest developments in their fields. If you ignore this, you could end up missing various opportunities for furthering your career. This is why many professionals enhance their career prospects with various business-related courses. Some individuals prefer face-to-face workshops, while others prefer online courses.
Business professionals typically have to manage various responsibilities. As such, if they were to enrol in a face-to-face workshop, they would need to take leave from work. Or, they might need to work for a designated number of hours after their classes. This could become very taxing. In this scenario, online courses are a boon. Business professionals can work in their jobs as they usually do. Thereafter, they can take these courses from the comfort of their homes. At home, these individuals would be able to focus more effectively on the course. Consequently, their powers of absorption would be much better too.
When you're searching for the best business courses online, don't look beyond the Australian Salesmasters Training Company. We specialise in offering training courses for a wide range of industries. From accounting courses to retail management courses, we offer it all. In addition, a team of accredited facilitators deliver these trainings. These individuals have years of experience in their domains. As such, they can help you grasp the concepts they teach much faster. And, they can help you apply your knowledge in practical situations too. Our trainers conduct courses in-house, at public venues, via distance learning or even via e-learning. Click here to locate a course you're interested in.