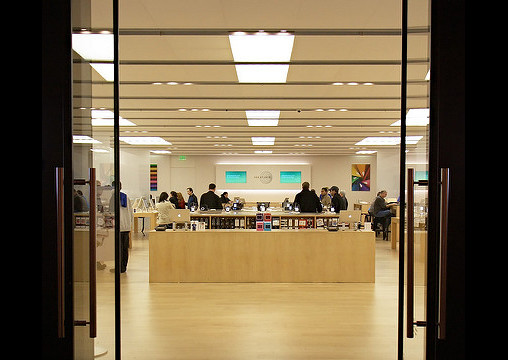 Being a store manager can be both exciting and challenging at the same time, especially if this is your first to be handed such a role. If you've been an assistant manager in your previous post or have undergone training with Diploma in Retail Management, Certificate IV, then you may be aware of what challenges your superior might have to tackle every single day. In order to prepare yourself for such a role, you will need to learn a lot of things, some of which are the different management styles and techniques that effective managers use, whether they be in retail or service.
One of the pitfalls of many new managers is that once they start on the job, they usually think that they have attained 'boss status' and no longer have to do any work – literally. As such, they end up walking or standing around barking orders at their subordinates. Nothing could be farther from the truth. As the manager, it is your duty to ensure that everyone does their job well, but this doesn't mean that you don't have to do any of the manual labour yourself. In fact, the most effective managers are known to help out in the different jobs in the retail store (which usually includes unloading deliveries and shelving and many others. This hands-on approach is a great way to build respect among subordinates, and it does help to get the job done faster.
Along this line, the ability to delegate tasks properly is an important skill that managers need to master, As the manager, you may feel that there are too many things to do and that you must do them yourself in order to ensure that it gets done right. However, you only have two hands and a limited amount of time – thus the need to delegate. For as long as you know which tasks need to be done, it is part of your job to designate the right person for the job. Give your staff challenging responsibilities that will help to hone their skills in their field, and as their skill develops, you will have a stronger and more effective and efficient workforce behind your retail store.
Being a manager also means being the disciplinarian, and if you don't handle this well, you will become either unpopular to your staff or unemployed. Remember that although you can develop good personal relationships with your staff, you also need to be professional, which includes enforcing rules and regulations and handing out disciplinary actions where necessary.
Management styles, delegating, and handling conflicts are just some of the many skills that effective managers need to have under their belt. If you are in need of trainings like Diploma in Retail Management or Certificate IV in Retail management to develop such skills, please feel free to contact us at 02 9700 9333. We'd be more than happy to answer all your queries about our retail management programs and courses.
Photo Credits: Flickr