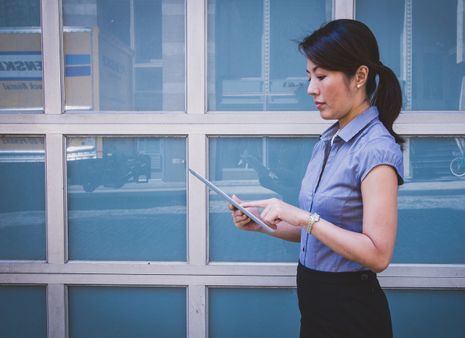 The retail is a thriving, vibrant industry that provides people with the ideal opportunity to grow, learn, and use their creative talent. All you need to do to reap the amazing opportunities in this promising sector is to get retail management training online from a trusted provider.
Though retail sales courses can help you kick-start a full-fledged career in retail, many people still associate the term "retail management" with the part-time job they had to indulge in for some extra cash when they were young. This results in young graduates totally ignoring the entirety of the retail market when they are trying to figure out what career path they should follow.
Retail management is one of the best fields for young graduates, and there are a number of retail sales courses that provide people with the specialization they need to succeed in the field. You don't need a highly specific educational background. You can get into the field even with a specialization in business, communications, media, advertising, and many others. It's an ideal career for recent graduates or even for people who want to move on from their current industry, because it pays much more than other industries.
Retail Sales Courses - What Retail Management Entails?
Many people presume that working in retail means working on the shop floor, folding clothes, and assisting clients. Any experienced retail manager would tell you that this is completely baseless. Retail management is all about making sales in a way that pleases the customers and earns desirable profits for the business owners. To achieve this delicate balance, retail managers use some specialized techniques and strategies. The good news is that you'll get to learn about all the best-kept secrets and techniques of retail to derive sales as well profits by simply joining retail sales courses available at reliable online training providers, such as The Sales Masters.
Moreover, a lot of people do join the retail career at a lower level, and work their way up to the top, because it's an industry that works on merit and experience; the longer you work, and the more you learn, the higher you can climb on the industrial ladder!
If you're the kind of person who does not like to work in usual office setting, and you're not a fan of just sitting in an office and pushing papers, taking retail management training online is the best option for you. You can gain some experience and in-depth knowledge about the field, thanks to one of the superbly effective retail management training online courses offered by The Sales Master in Australia. Retail management is certainly one of the most fulfilling jobs in the world; try your hand at it. Retail sales courses offered by The Sales Master are highly specialized, and will prepare to tackle all the challenges you'll face in your new career. To know more about retail sales courses, visit The Sales Master today.